Birthday Box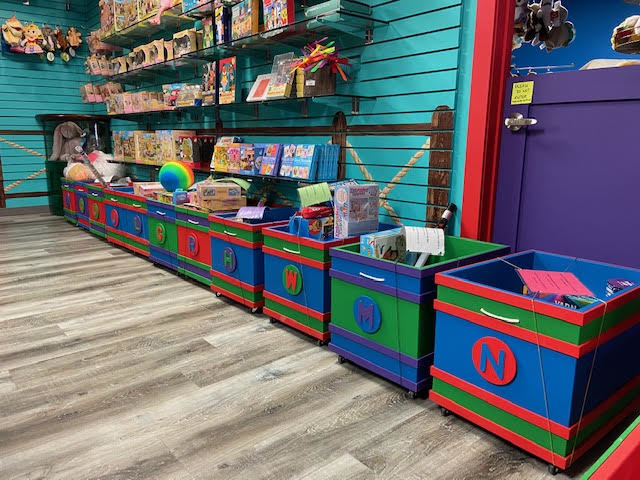 Do you have a special person having a birthday?  Register them for a Birthday Box at Monkey Mountain Toys & Games!
What is a Birthday Box?
It is a special crate that you come and fill with their favorite items in Monkey Mountain up to 14 days before their birthday.  Friends and family then come and find your name on our wall and find your box in the store.  They choose what they'd like to get for your birthday celebration and we gift wrap it for them!